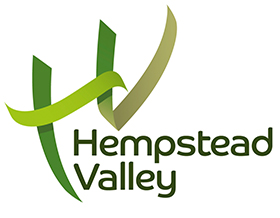 Hempstead Valley Shopping Centre is giving two children the chance to meet Father Christmas in his traditional grotto in November.
Shop for the perfect Christmas gifts for all the family
Make this your best Christmas yet with gifts to treasure for your family and friends.
Many of Hempstead Valley's retail stores offer Click and Collect. This gives you all the benefits of shopping online with the added convenience of collecting your purchases directly from the store at a time that suits you, without waiting in for delivery.
Christmas Grotto
On Saturday 19th November, Father Christmas will take up residence in his traditional grotto, which will then be open every day until Christmas Eve. Children can look out for a magical toy shop and toy soldiers, among the many enchanting grotto characters. For every child attending the opening of the grotto on Saturday 19th November, there will be an opportunity to receive a free chocolate treat. Entrance to the grotto to visit Father Christmas costs £4.50 per child and includes a wrapped gift.
Santa's wishing well, will once again be raising money for the local Medway branch of Guide Dogs.
Children can also hand deliver their letters for Father Christmas and post them in our big red post box and collect their free, personalised reply back from the grotto elves.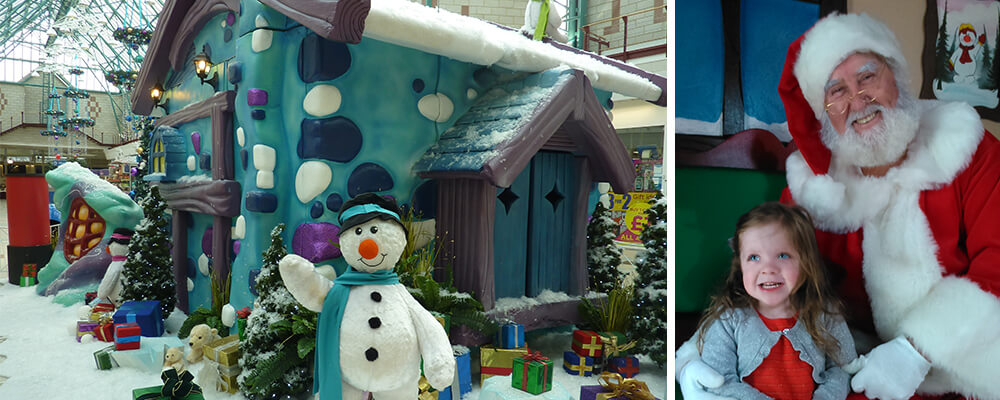 Dine at our restaurants at The Venue
Christmas shoppers will be able to eat, drink and be merry this Christmas at our fantastic choice of restaurants including Bella Italia, Frankie and Benny's, Dean's Diner and Nando's.
Join us for fabulous food, great service and lots of fun! Whether you need breakfast before you shop, lunch to keep you going or dinner to celebrate, our restaurants are open early until late (see opening times at hempsteadvalley.com/visitus).
Plus, Bella Italia and Frankie & Benny's offer a range of Christmas menus to cater to Christmas parties and family celebrations.
Hempstead Valley Carol Concert
The centre is also holding its traditional carol concert, always a favourite event on the festive calendar, on Sunday 11th December. Stores will be closed to provide people with a chance to sing their favourite carols from 4.45pm, accompanied by the Medway Band.
Hempstead Valley is located just a few minutes from junction 4 of the M2 and offers free parking (maximum stay 6 hours).
The main centre and stores are open until 8pm weekdays. Sainsbury's and restaurants at The Venue operate extended opening hours and are open later into the evening.
More information about our Christmas events and grotto opening times can be found at facebook.com/hempsteadvalley and www.hempsteadvalley.com #shopdineenjoy
Location
Hempstead Valley is located just two minutes from junction 4 of the M2.
Free parking for up to 6 hours.
Hempstead Valley Shopping Centre
Hempstead
Gillingham
Kent
ME7 3PD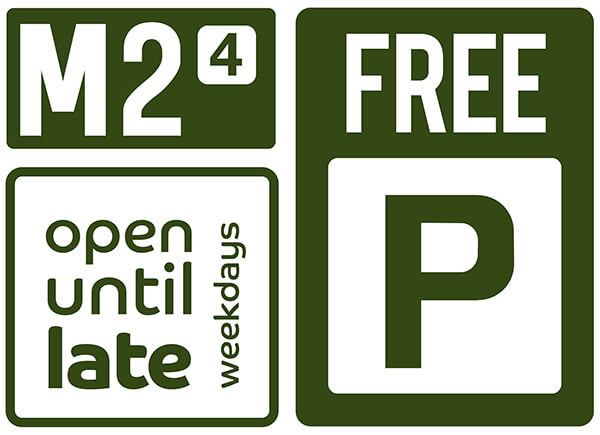 Closing date: Monday 28th November 2016.
One entry per person.
Two children under 10 years old will each receive a free visit to meet Father Christmas and receive a free gift.
The winners are required to be here by 4.00pm, ready to meet Santa from 4.15pm.
Travel expenses are not included.
Winners will be asked to take part in publicity.
Additional terms and conditions apply. Please click here
Sorry this form is no longer available.