Win a family ticket to see Dear Zoo Live!
---
Dear Zoo, the best-selling, lift-the-flap book, written by Rod Campbell, is brought to life in a brilliant new stage production Dear Zoo live on stage! and it's coming to four theatres in Kent later this year. We have one family ticket up for grabs for each of the Kent shows which are as follows.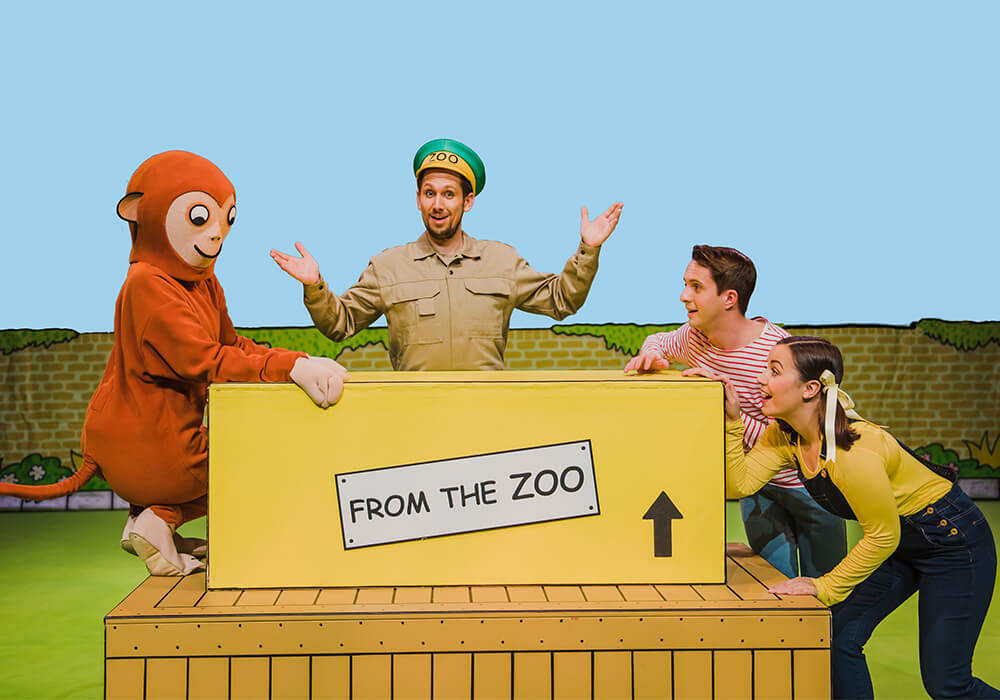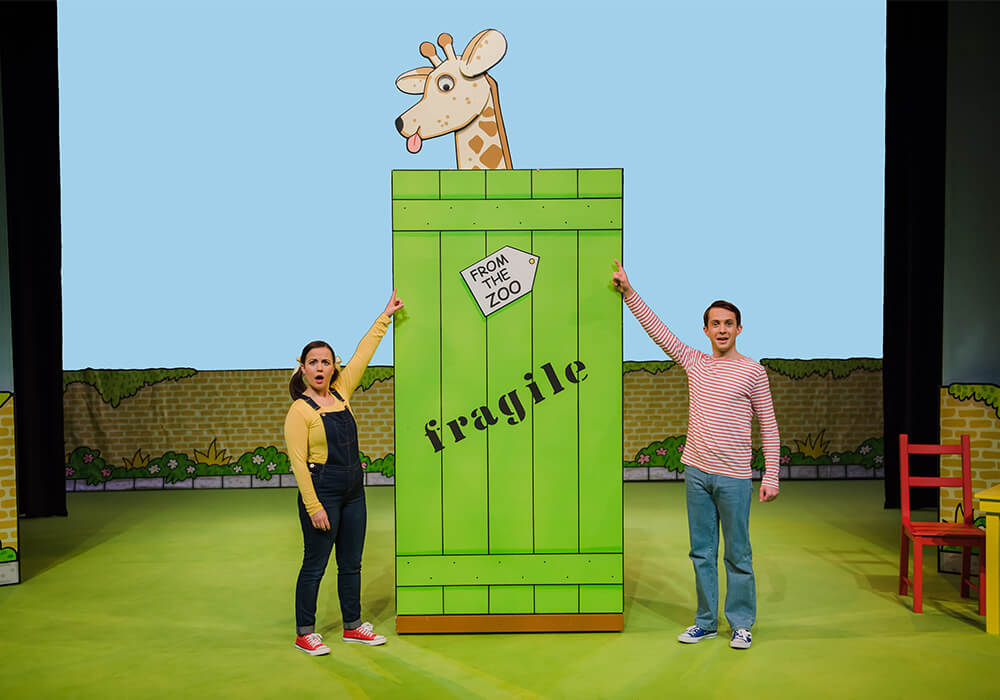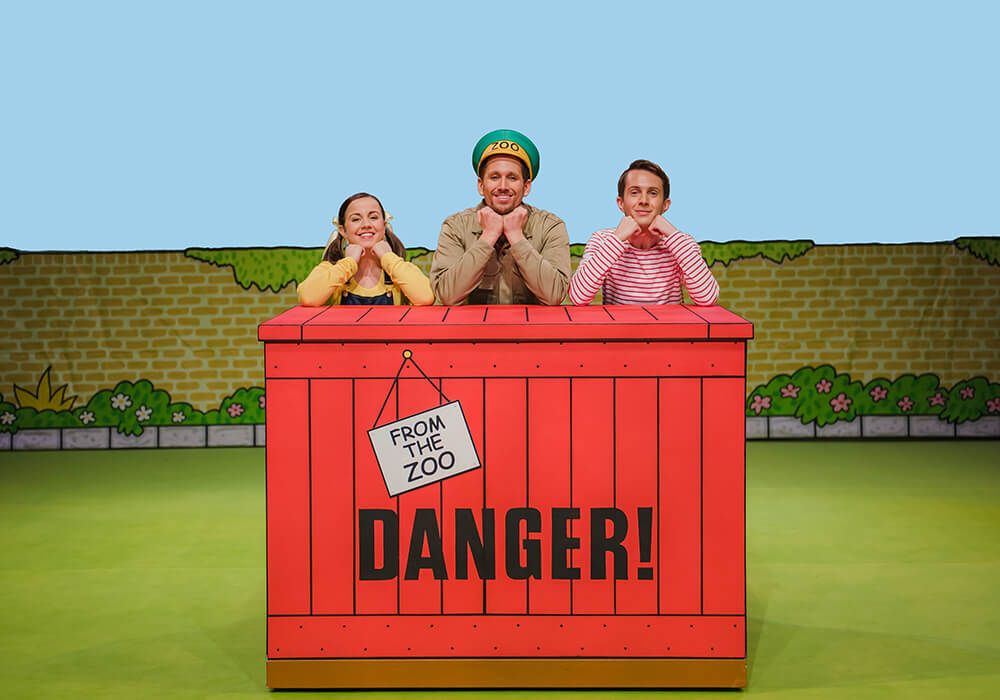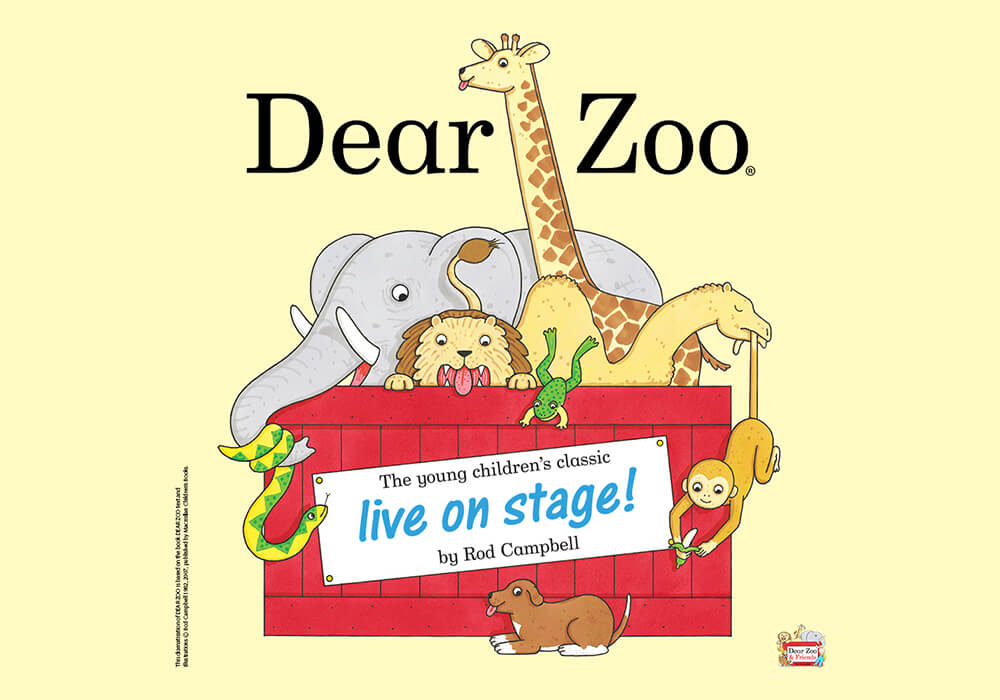 ---
ENTER NOW
---
Click here to see all shows on the tour - www.dearzooandfriends.com
Celebrating 35 years in 2017, Dear Zoo, published by Macmillan Children's Books, is the story of a child who writes to the zoo asking them to send a pet. Dear Zoo, continues to delight each new generation of children as they lift the flaps in search of the perfect animal.
---
ENTER NOW
---
Written by Rod Campbell, produced by Norwell Lapley Productions and directed by Michael Gattrell, Dear Zoo live on stage! is suitable for children aged 2 – 6 years. Brought to life through child-engaging puppets, original music and lots of audience interaction, the show immediately appeals to families and children who already love the book and will serve as a wonderful introduction to those coming to the story for the first time.
---
Good educational children's fun" rating 5/5
www.whatsgoodtodo.co.uk
---
Rod Campbell is the Master of Interactive storytelling and an expert in early learning for pre-schoolers. As a trusted household name, his books have stood the test of time and continue to be a staple addition to the family bookshelf and a popular choice for early years' teachers. The creator of more than 200 books for children, Rod Campbell's unique ability to be both fun and reassuring encourages children to discover and delight in the world around them.
Click here to find out more.
---
Terms & Conditions
Tickets subject to availability
Not exchangeable for cash or alternative production
Family ticket (2 Adults / 2 Children or 1 Adult / 3 Children)
One entry per person
One winner will be randomly selected
Closing date: Tuesday 30 July 2019
For other terms and conditions click here
---
ENTER NOW FOR A CHANCE TO WIN!