Unusual Easter eggs and chocolate including Aldi's beehive and melting chicks and M&S Ombles
From beehives and milkshakes to dippy eggs to dinosaurs, shops in Kent are selling some unique chocolate creations this Easter.
We round up some of the more unusual sweet treats you can buy the family this week...
Gallery1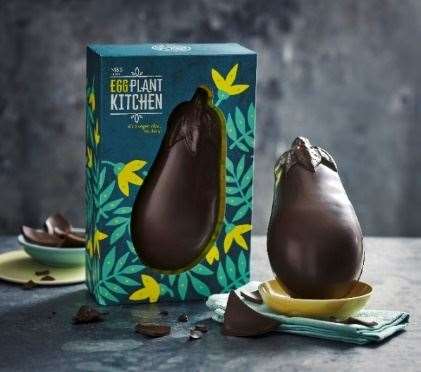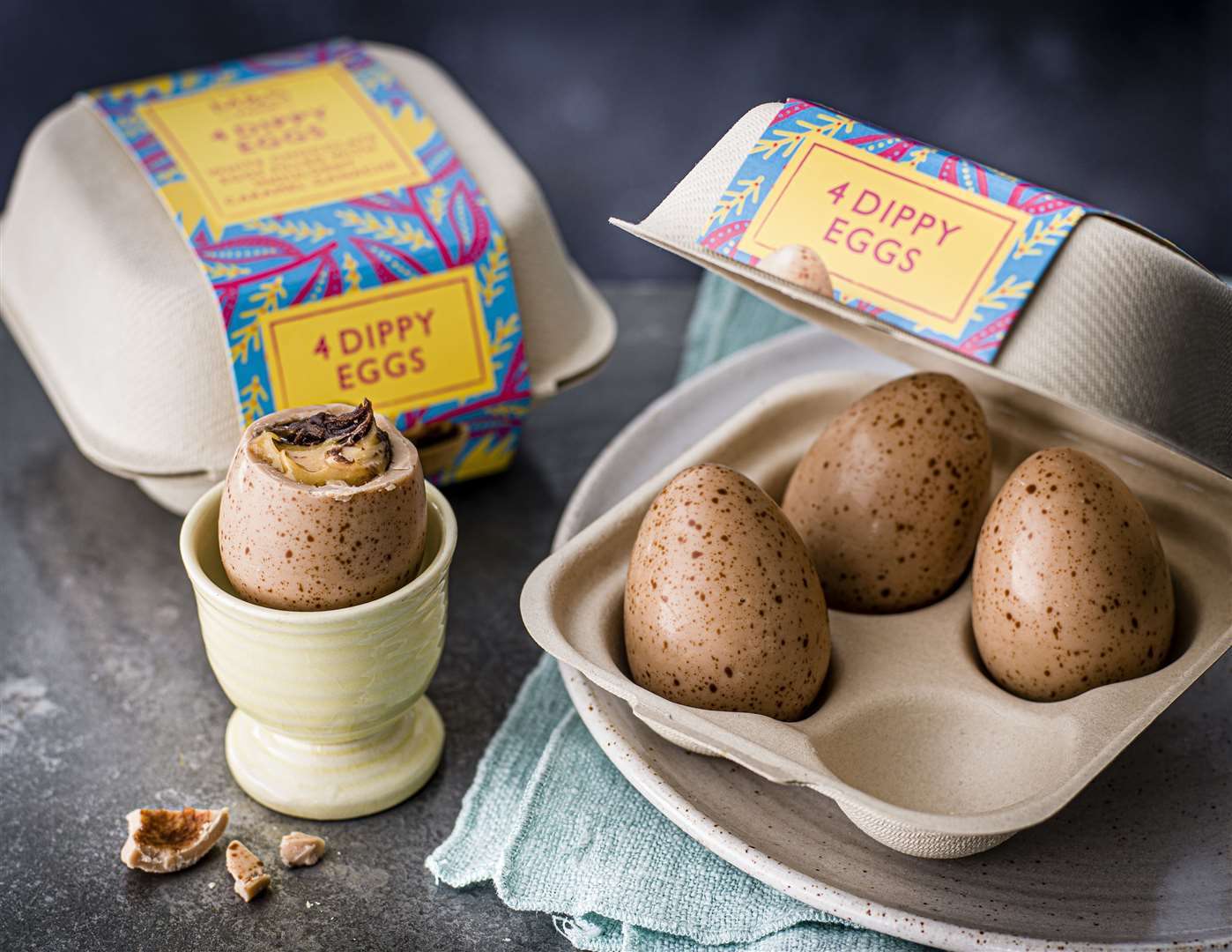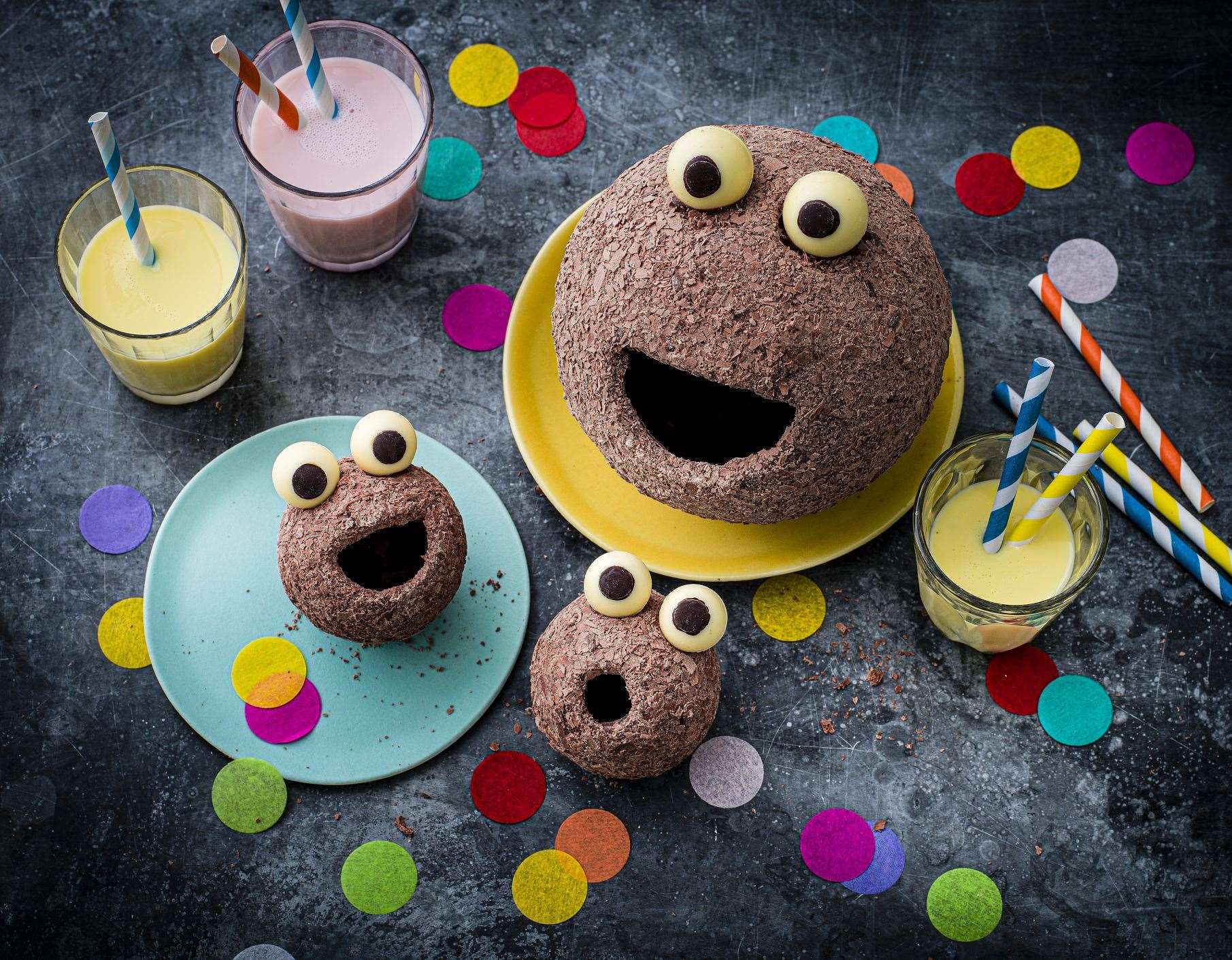 M&S
The Ombles are the first new face for M&S in almost 30 years and are voiced by a little girl from Whistable in their social media adverts. They are made from Belgian milk chocolate coated in chocolate flake and not forgetting their chocolate goggly eyes! The Mini Ombles are £5, and large Omble £6.
M&S has also unveiled its first ever vegan Easter egg from its Plant Kitchen range costing £6. It's an egg plant - or aubergine. Can you see what they did there? And if you want to get Easter off to a good start these white and dark chocolate dippy eggs could be the perfect serving. They come in their own little egg carton and cost £5.
Waitrose
If you're of the view that chocolate is definitely one of your five a day at Easter then these unique pomegranate flavoured and shaped gifts costing just £3 will help your argument.
The coloured, decorated white chocolate hollow moulded pomegranates are described as being sweet, sharp and fruity and have the flavour of caramelised white chocolate combined with fragrant pomegranate. All Waitrose & Partners Easter eggs are made using Fairtrade sourced cocoa. Learn more here.
Tesco
Cluckie the Chocolate Chick is free from gluten, wheat and milk and is just £3.50 at Tesco. For those organising their own at-home Easter egg hunt Tesco has shaped its egg hunt kit into Easter characters and is available for £5 from stores now.
John Lewis
Stas Chocolatier has unveiled the ideal gift for budding paleontologists this spring. Dizzy Dinosaur is available for £8 online.
Also in the Stas Chocolatier range this year is Barnaby Lamb costing £6. More information at www.johnlewis.com
Gallery1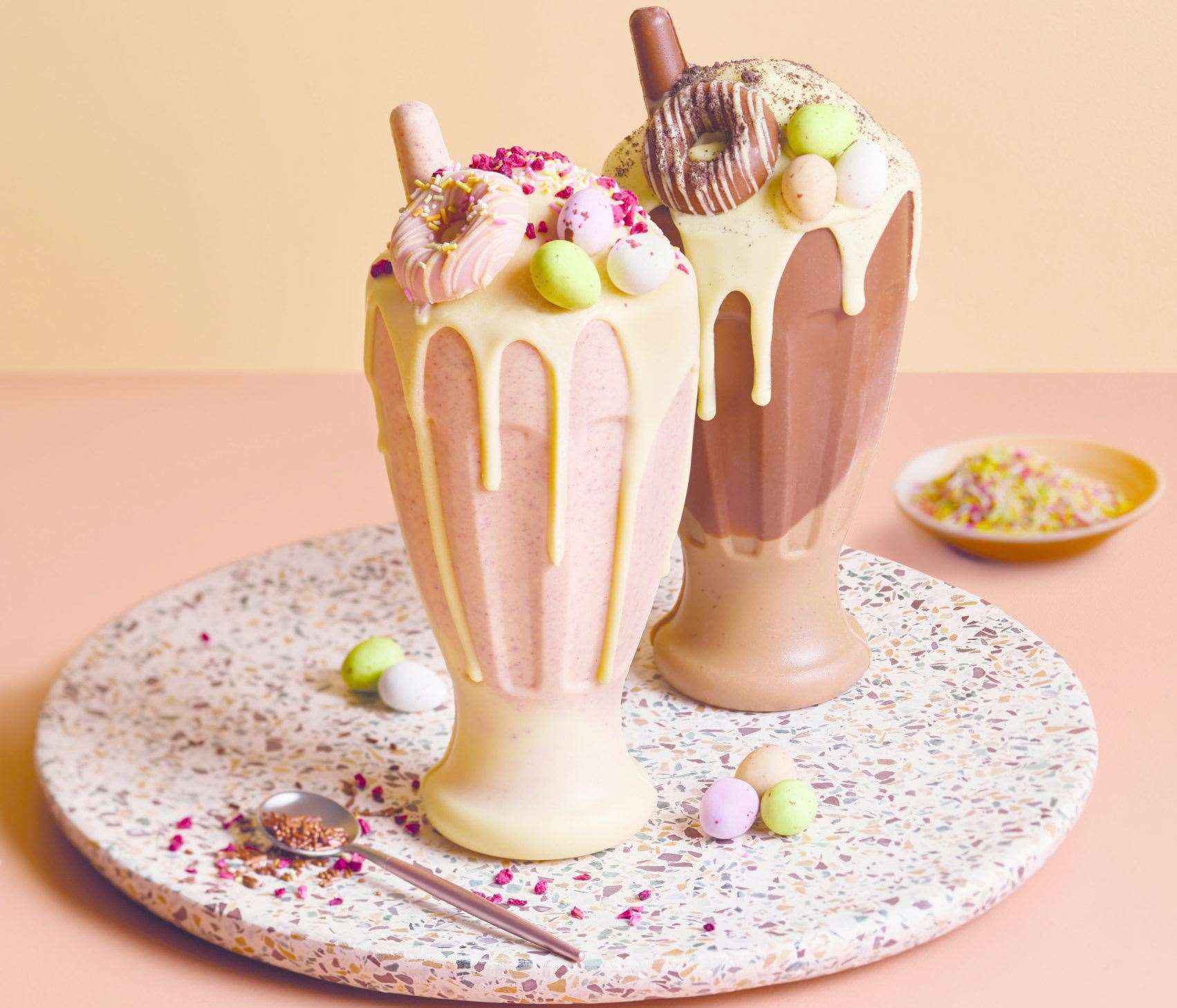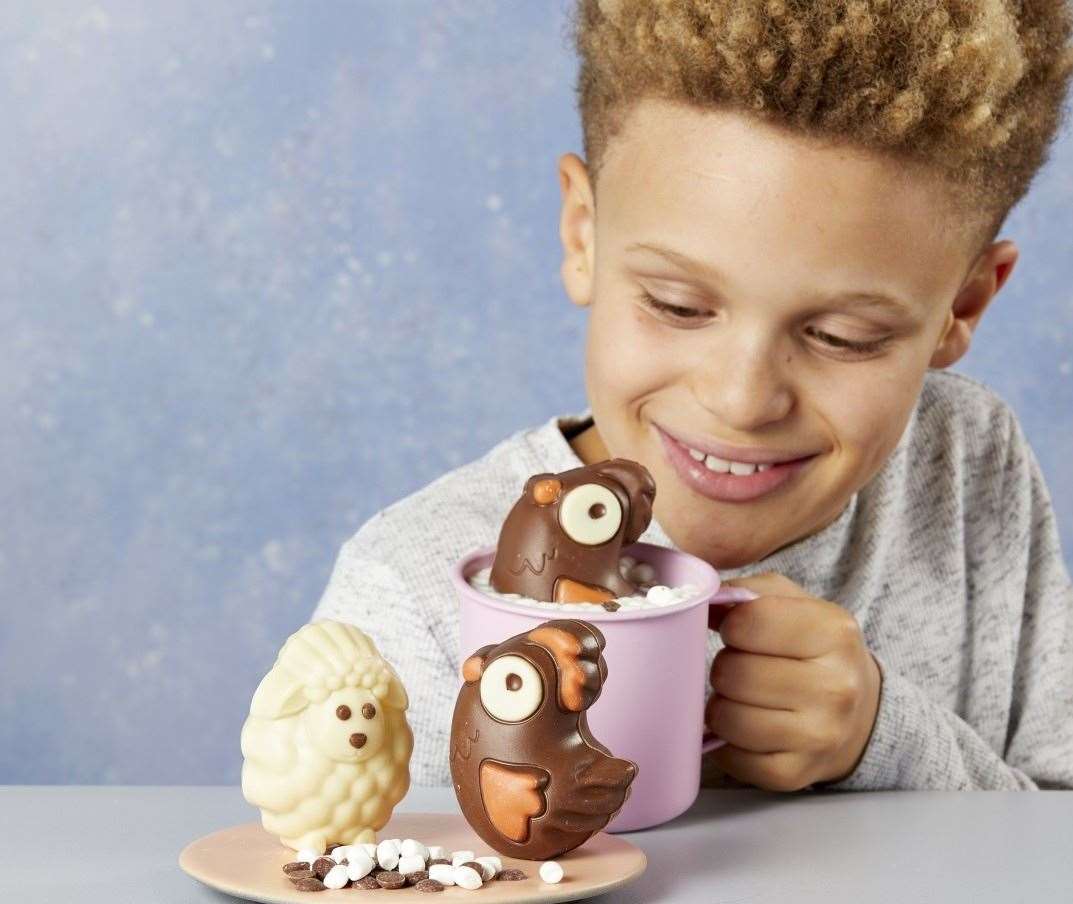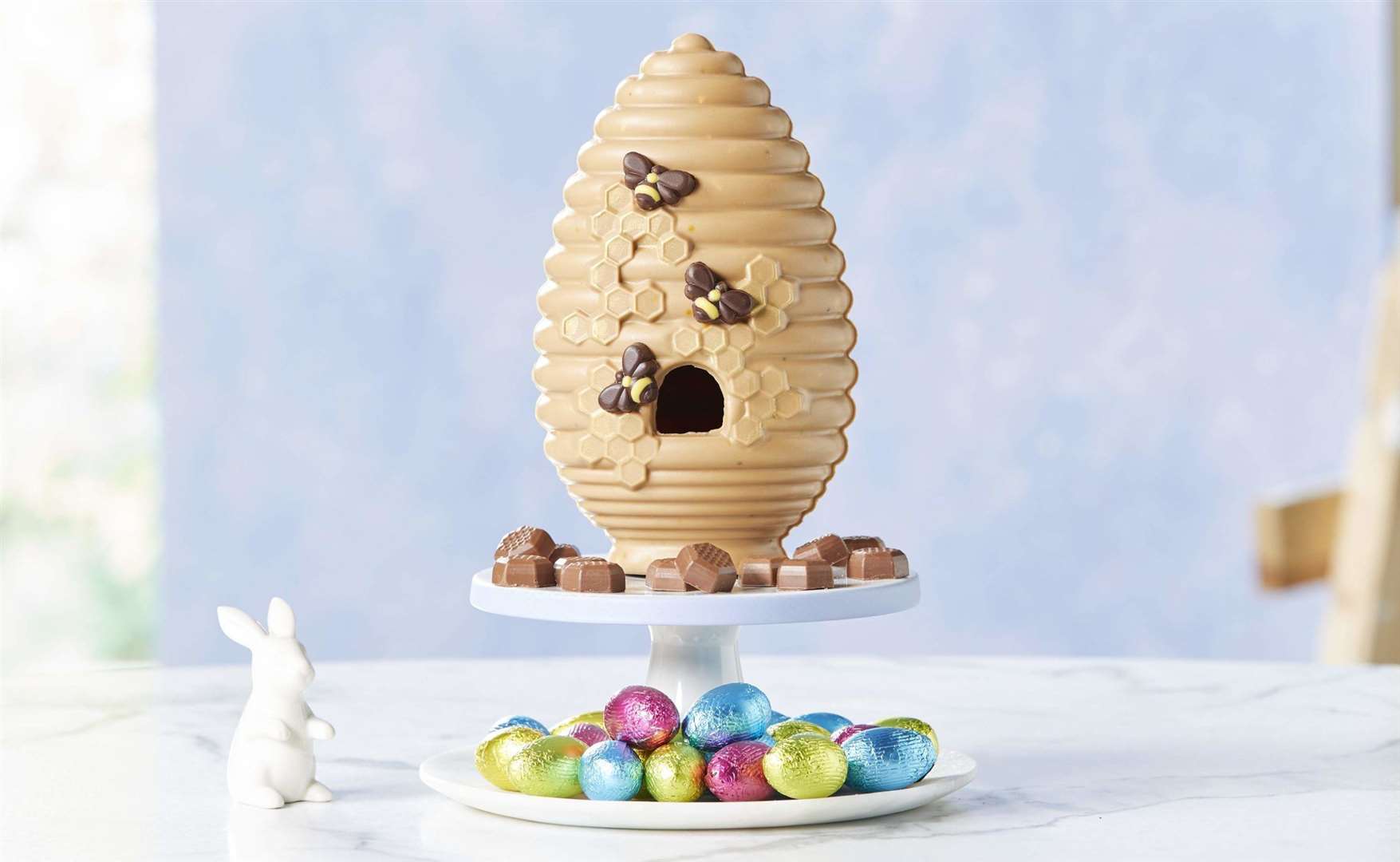 Aldi
There's a definite buzz around Aldi's Specially Selected Beehive Egg. The Fairtrade blonde chocolate egg with chunky honeycomb pieces and bee pollen is decorated with milk chocolate honey caramel filled bees, finished with gold standing above a hidden drawer of 12 milk chocolate and salted caramel truffles. It's truly stunning and is available in store for £14.99.
Alternatively shake it up this Easter with the Dairyfine Milkshake eggs, they cost £6.99 and come in a range of fun flavours such as White Chocolate Strawberries & Cream or Milk Chocolate Cookies and Cream.
And following on from its exceptionally popular snowmen hot chocolate melts at Christmas, Aldi is back with an Easter themed version. The white chocolate sheep and milk chocolate hen, costing £1.99 each, can be placed in a warm cup of milk until they melt for a super tasty drink.
Hotel Chocolat
What came first, the chicken or the egg? It doesn't matter when it comes to this Easter Goody Bag from Hotel Chocolat which contains both a chocolate double yolk slab and an Elizapeck, crafted from caramel chocolate.
The gift bag, available for £18 online, also includes two packs of chocolate eggs in different flavours. Order yours at www.hotelchocolat.com/uk/
Morrisons
The solid milk chocolate Hoppy Easter bunnies are proving popular at Morrisons this Easter. Anyone keen to pace themselves when it comes to devouring chocolate over the bank holiday might appreciate these delicately shaped bunnies with eight cute faces in a pack.
Read more family-related news from across Kent at www.mykentfamily.co.uk